Last Update:
December 8th, 2018
Current Slots:
Full Colour 2 Characters
Full Colour 2 Characters w/ BG
Full Colour 1 Character w/ BG
Colour Clean Sketch 1 Character
Full Colour 2 Characters
Full Colour 1 Character
Full Colour 1 Character
Colour Clean Sketch 1 Character
Full Colour 1 Character
Colour Clean Sketch 1 Character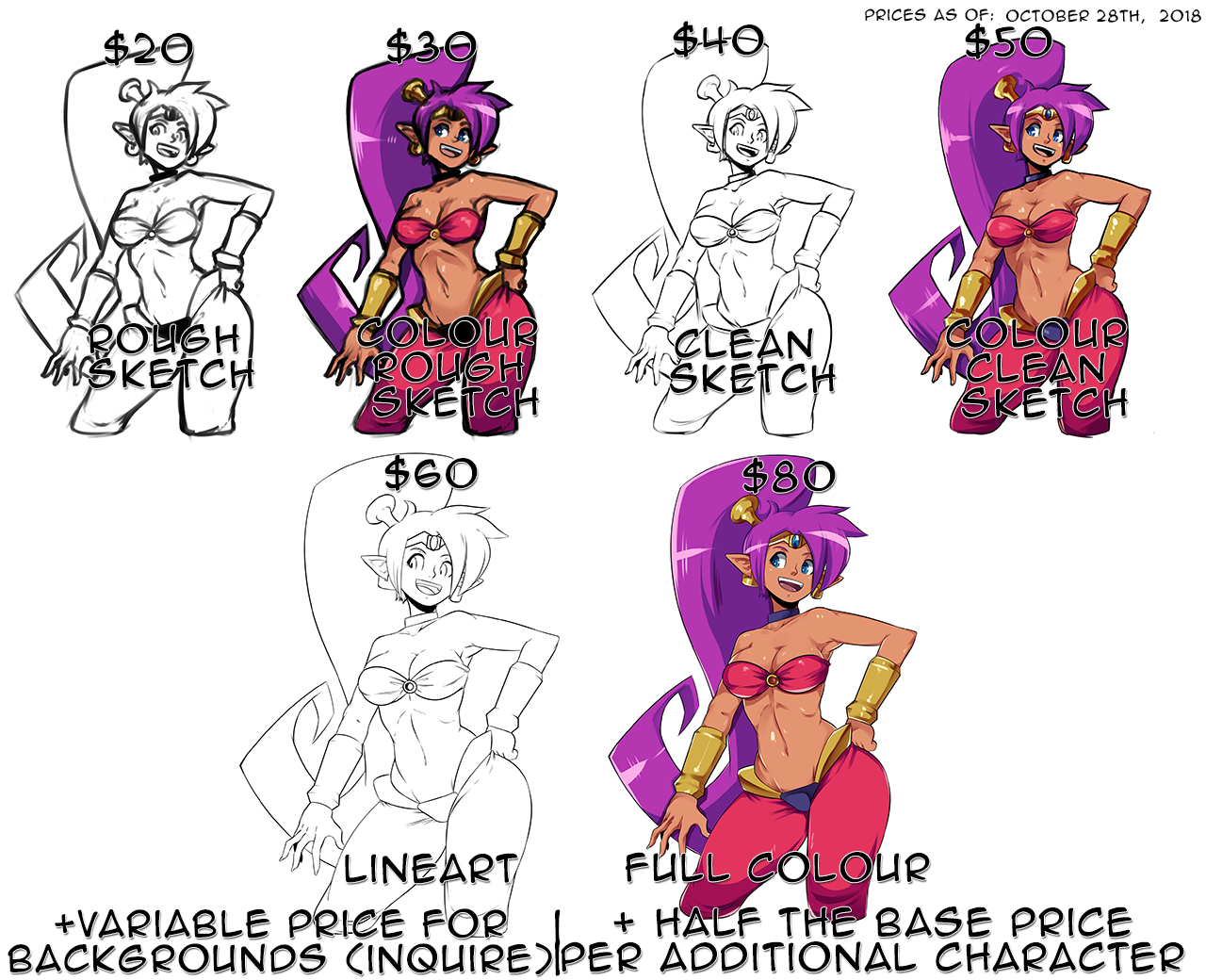 (Note: All prices listed in USD)
(Rough Sketch, Colour Rough Sketch, Clean Sketch and Colour Clean Sketch are all in low resolution. While Lineart and Full Colour are in high resolution output)

 How to Order:
 Please send an e-mail to- radlionheart@gmail.com
Please add a subject line that lets me know it's a commission
Let me know what type of commission you're looking at
Fill in any details about the commission, please be sure to be clear in details
Leave any comments or questions you have in the e-mail as well
When the commission is accepted I'll send an invoice via PayPal
After this invoice has been filled, I'll start with a sketch for approval of details
 Progress:
 When it's been accepted and I begin work, I will send reply e-mails showing progress (Assuming a purchase above the sketch stage) of the sketch, lines, and finally when it's finished.
 Do not be hesitant to point out anything that you wish to be changed at the earliest stages possible, mistakes being corrected early is always for the best.
 How long I take may vary depending on how many commissions I have on my plate at the moment, or the time I have available to me to dedicate to working on art. But I will get it done as soon as I can, but don't be afraid to check in on the progress with a quick e-mail.
 Don't List:
Scat
Farting
Gore
Vore
Furry
Pregnant/Impregnation
Internal Shot/X-Ray
Rape
Loli/Shota
Futa
 Note: Don't list is subject to change at any time.
-I have the right to decline a commission for any reason I feel fit. (Uninterested, don't feel comfortable, etc.)